Products by Range
Callero Trolleys
More than just classroom storage
Curved ergonomic handles with no sharp edges
StopSafe runners for ease of access and added safety
Easy access to contents for independent learning
Strong powder coated steel trolleys
Ideal for use in primary classrooms
Trays are 100% recyclable
The Callero range provides the flexibility to stretch and support learners, wherever they are in the classroom. Far more than just classroom storage, these trolleys provide solutions to many challenges commonly experienced in the learning environment.
One look at our vibrant Callero range will tell you this is no ordinary storage solution..
Our sleek trolleys, which boast ultra smooth rounded edges and encourage multi-site learning spaces, are available in bright Cyan or classic Silver, all customisable with Gratnells iconic trays, available in a range of colours. So no matter what the colour palette, the Callero range will fit right in.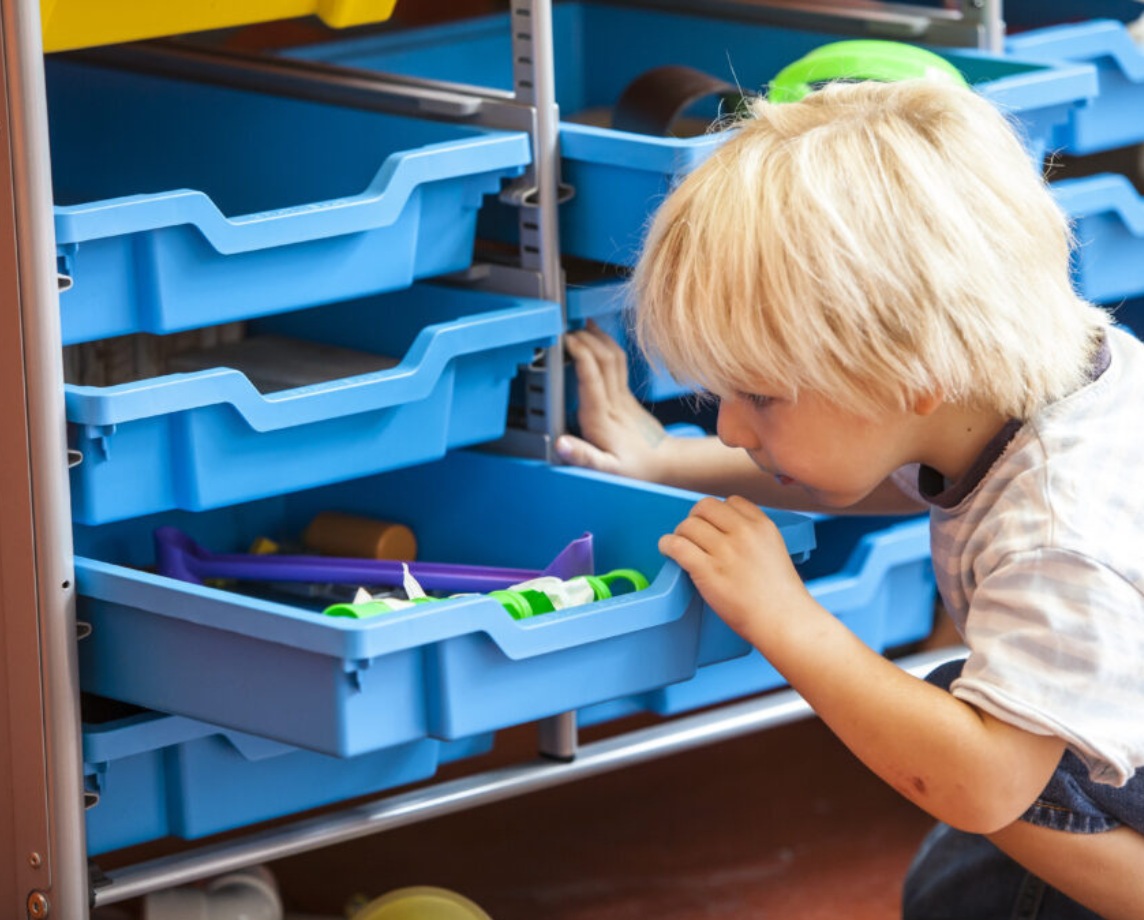 Our StopSafe™ runners reduce the risk of trays being pulled out too far.
Tray clips, supplied with every Callero unit, can be fitted to the back of each tray allowing trays to only be pulled to a certain length. As well as adding security, it's also a handy way to view the contents of any drawer. And should the tray need to be totally removed, a simple upwards tilt will allow it to be fully withdrawn
meets the needs of every child in your class to stretch and support both independent and collaborative learning
The innovative lightweight frame and StopSafe™ runners make it safe and easy for students to move and access resources, without adult support, allowing pupils to be active in setting up their own or group work.
The perfect solution for independent learning
Gratnells Callero Trolleys –
A Solution for Every Space