About Gratnells
Our Innovators
Innovators shaping the future of education
Through these collaborations we continue to adapt and evolve
We are privileged to work with some of the leading minds in education. Those who are defining the future of learning and teaching, and leading the way in researching and reimagining more effective, sustainable and inclusive design solutions in the spaces and places in which young people learn.
These collaborations blend our dedication to creating versatile storage solutions with innovative approaches to current and developing educational practice. More importantly these strong collaborative approaches reinforce a shared belief that the school and the consumer need to be more directly involved as part of the design thinking process and product evaluation. We're proud to work with these pioneers, each bringing a unique perspective that has enriched our work across a wider range of clients in the education sector.
Terry White (BPhil, MEd, FRSA)
Co-author of Planning Learning Spaces, published October 2019 contributor to many international design publications. He is the Chair of the Association for Learning Environments in Europe. (Book and Executive Director & Chair for A4LE successful author)
He has a deep-rooted enthusiasm for outstanding school design and learning environments. Dedicated to promoting best practices both in the UK and internationally, he collaborates directly with students, educators, teachers, stakeholders and design professionals. His rich background spans leadership roles as a headteacher and principal in both schools and colleges. With engagements across private and public educational sectors, Terry has collaborated with universities, industry, contractors, and local as well as national governments. He previously held a directorship at WSP Buildings and Management Solutions and was instrumental in founding Edunova. He has been the lead Educational Design Advisor on many large scale BSF schemes and has developed and delivered the design brief for over 80 academies and schools in the UK, Europe and internationally.
Professor Peter Barrett
Our collaboration with Professor Peter Barrett, independent researcher in school design and Co-author of Clever Classrooms, has been instrumental in our Planning Learning Spaces in Practice consultancy project. Professor Barrett's research underscores the profound impact that classroom design can have on students' academic performance. Working together, we have consulted and applied his groundbreaking insights to create more engaging, inspiring, and productive learning environments.
Professor Stephen Heppell
An expert specialising in the use of ICT in education and championing better learning environments, Professor Stephen Heppell is a luminary in the art of creating spaces that stimulate learning. Professor Heppell co-developed the Learnometer with Gratnells, an innovative device that measures classroom environments to ensure optimal conditions for learning. This partnership reinforces our shared commitment to making classrooms not just functional, but truly effective spaces that foster intellectual growth and creativity.
Through these collaborations, we continue to adapt and evolve, ensuring that our storage solutions not only meet the practical needs of educational environments but also contribute to the evolving landscape of teaching and learning.
Our mission is to be more than just a provider of school storage; we aim to be a world- leader in creating learning environments that improve educational outcomes. We recognise the important role that schools play in developing future leaders of learning and our Planning Learning Spaces in Practice framework is designed to work directly in partnership with schools to achieve this.
Case Study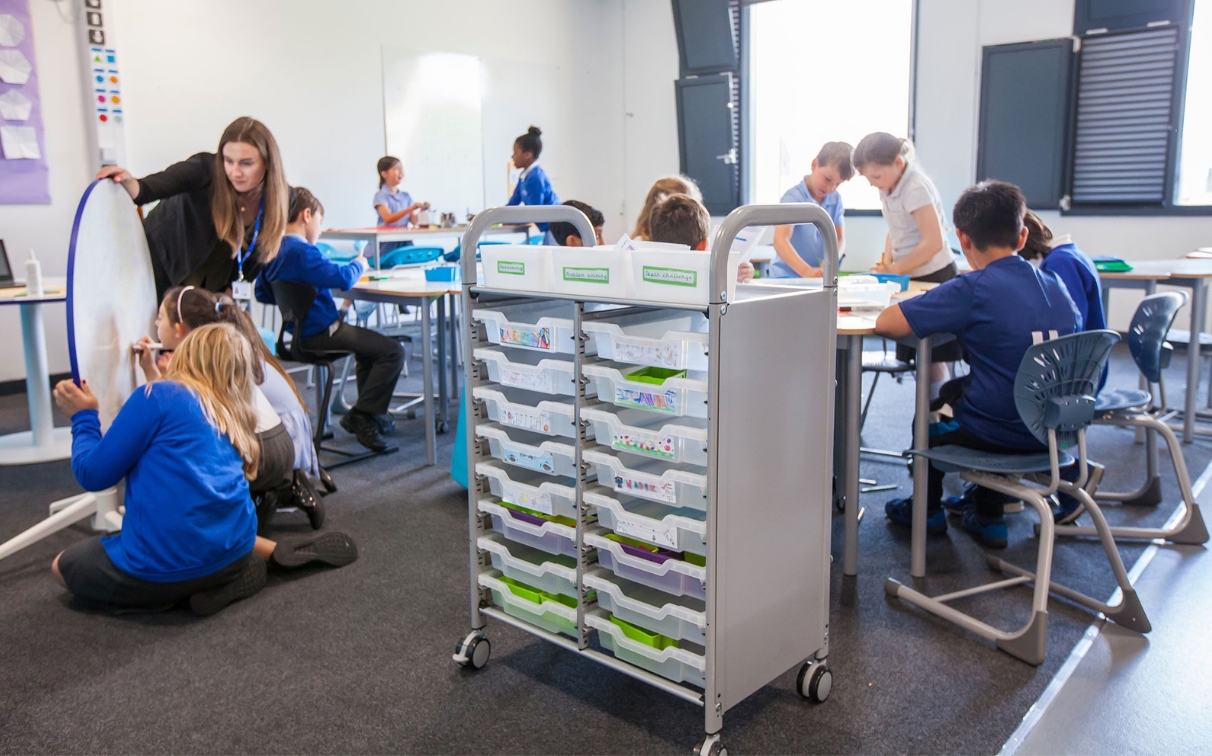 Trumpington Park Primary School
We recently supported staff at Trumpington Park Primary School to redesign their current year 4 classroom.
Case Study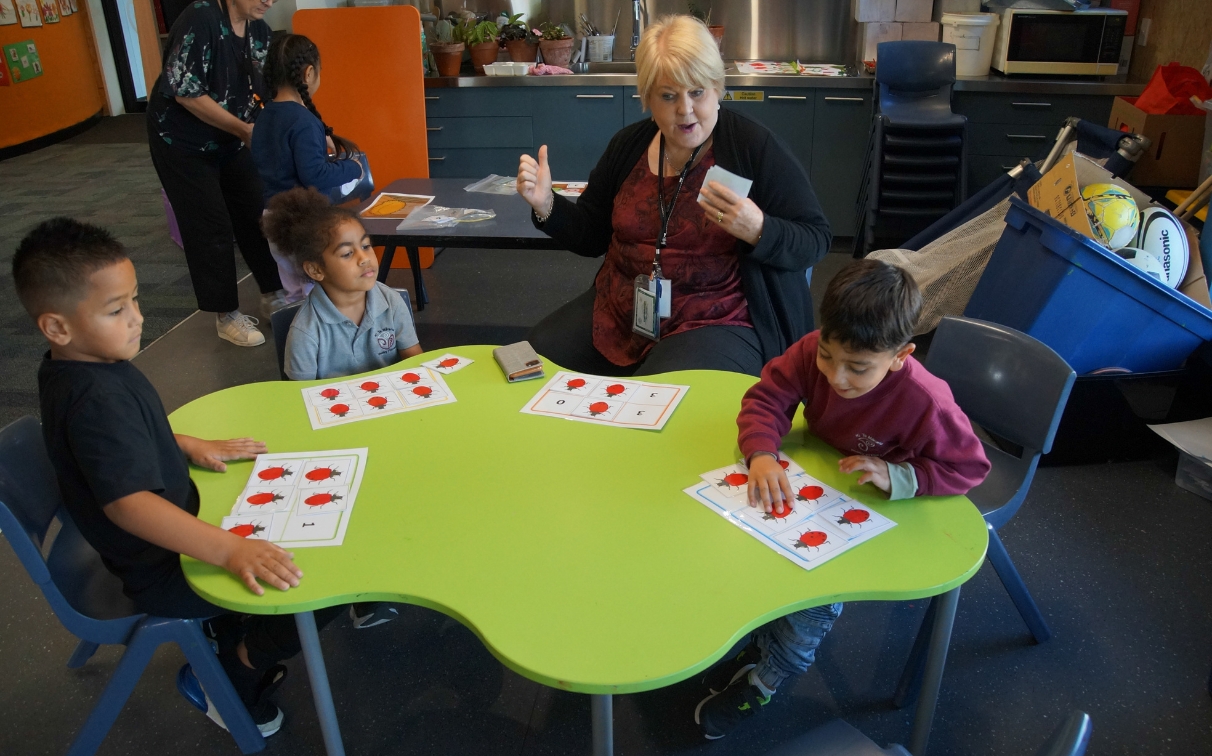 Wesley Primary School
How one New Zealand school put community, ethos and culture at the heart of their school design.