Plan your space
Planning Learning Spaces in Practice
It's time for a rethink
Traditional learning spaces no longer meet the needs for 21st century learning. We understand the demands on you and your teaching space. Using our proprietary tools we guide schools – in the UK and overseas – through a reflective process, building the link between curriculum and design via a structured framework.
Focusing on your school's vision, values and ethos, the process helps translate learning behaviours and activities into learning space design principles, enabling you to create new spaces – or refurbish existing ones – that actively support your learning goals.
how we can help
The PLS in Practice process builds consensus throughout the teaching staff and the wider school community to support sustained change, empowering schools to be creators of a new, ongoing relationship between pedagogy and space.
Our process is ideal for schools wanting to refurbish existing learning environments or design new spaces that actively support their learning goals.
Our centre of excellence
The Planning Learning Spaces in Practice team is based in the Cambridge Centre for Learning Spaces Innovation in the heart of historic Cambridge. As well as being the home to our team, the Centre is a worldwide forum to support and advance excellence, innovation and wellbeing in school design. An open-plan collaborative space for the exchange and discussion of new ideas.
The Cambridge Centre for Learning Spaces Innovation
Featured Tech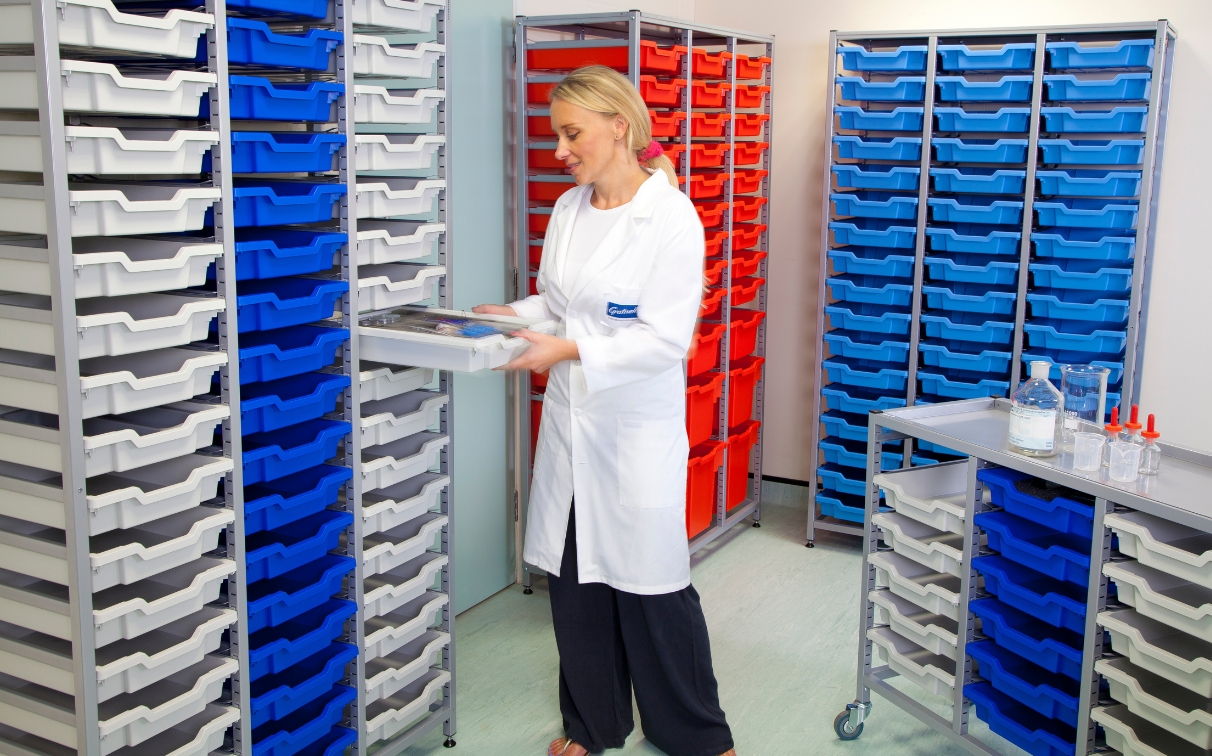 Storage Frames
Whether you require a single-column frame for a small area or a double or triple-column frame for increased storage capacity, Gratnells frames offer the ideal solution for keeping your materials neatly stored and easily accessible.
Featured Tech
Furniture
Create inspiring spaces where students can collaborate easily and effectively. Developed with design experts and school communities our furniture is designed to enhance your learning environment and provide optimal functionality.
Featured Tech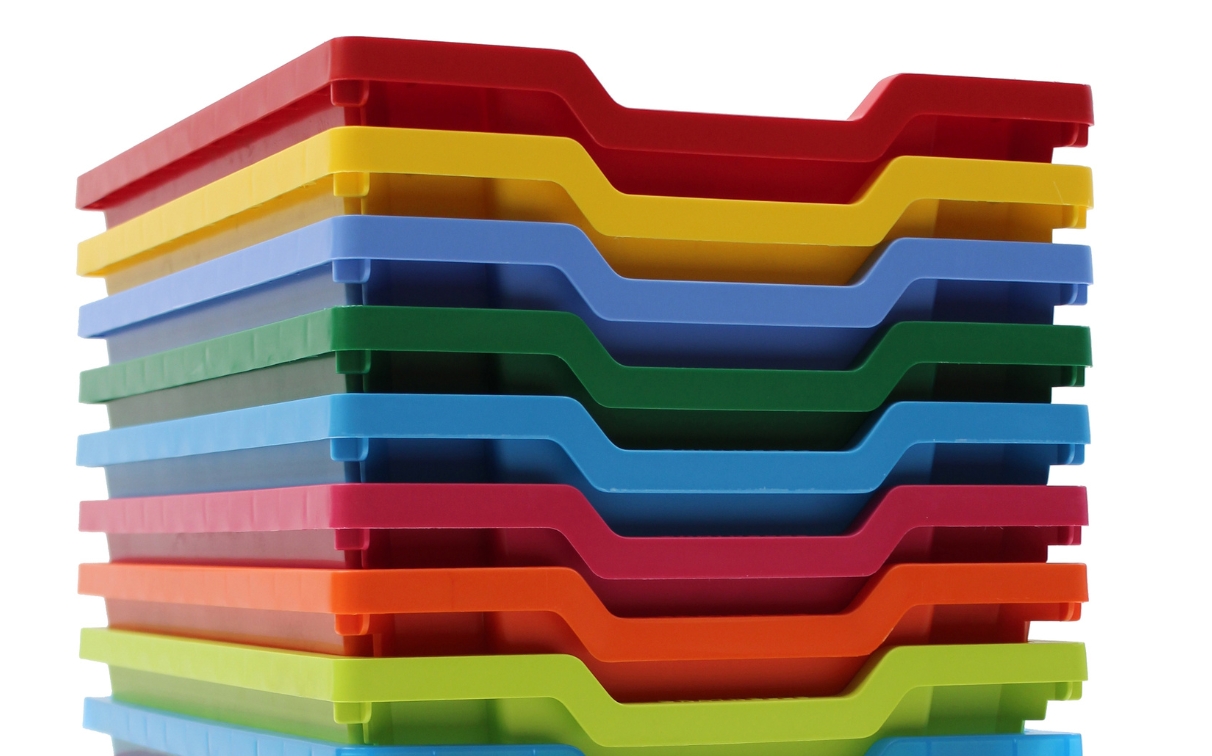 Storage trays
The world's no. 1 school tray, found in classrooms worldwide. Strong, tough and made to last our iconic trays come in a variety of colours and sizes to fit all types of classroom furniture. They are perfect for storing and organising essential classroom materials.
Featured Tech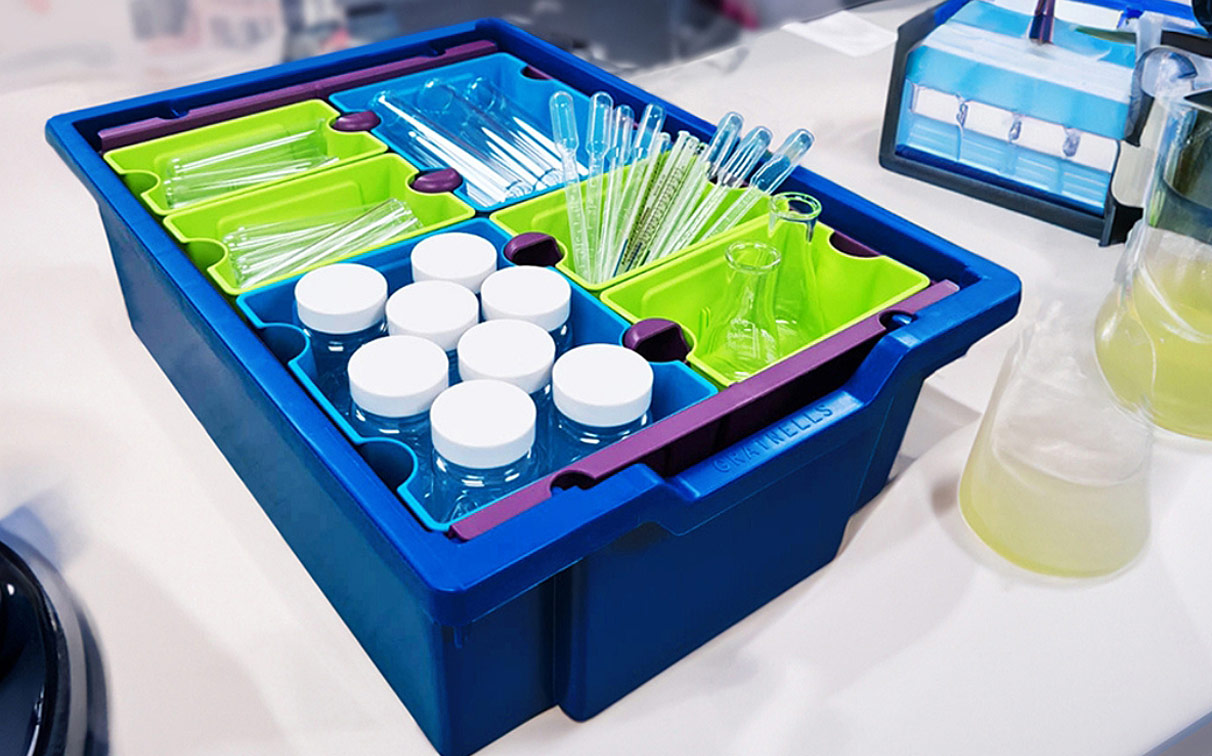 Tray inserts
Choose from our comprehensive range of tray inserts for storing smaller items such as pens or crayons. We also supply foam inserts which are ideal for storing calculators and fragile science equipment. Our new modular SortED range of inserts promotes student independence. It all adds up to a storage system that's as comprehensive as you'll ever need.