Callero
Double Trolley 16 Shallow Trays
Mobile Callero Double Trolley maximises lesson time with swift access to resources. StopSafe runners for safety, and a top surface for modelling activities. More than storage, it's a flexible solution for learning environments.
The Callero Double Trolley is a really lightweight, multi-purpose tray trolley system that can be easily and safely moved around the learning space with one hand. The handles are high enough not to require bending down in order to push it and it has no sharp edges or angles for extra safety around children. Lesson time can be maximised with the swift access to trays of pre-prepared resources housed by the Callero trolley, which can be transported effortlessly and with stability due to the large castors. Additionally, the top surface of the trolley can be used to effectively model activities or display resources anywhere in the learning space, ensuring that all learners get a front row view when it really matters. As is expected of Gratnells tray storage solutions, the Callero Double Trolley maximises storage space on a small footprint, providing 33% more storage space than our standard trolleys with two columns of trays in a choice of depths to suit end-user requirements. It comes with StopSafe runners which further increase safety by ensuring that the trays can only be pulled out to a certain distance preventing accidents and injuries whilst promoting student independence. All of these features combined mean that the Callero Double Trolley is more than just classroom storage. It is providing a flexible solution to the many challenges commonly experienced in the learning environment.
Lightweight, manoeuvrable double column trolley

No sharp edges making safe around children

StopSafe runners

High handles for ease of use by both learners and teachers

Available with a variety of tray sizes and colour combinations

High density storage on a small footprint
Maximise lesson time with swift access to resources anywhere in the learning space

Ensure personalised resources are ready for specific students by setting up trays in advance of the lesson

Use the top surface of the trolley to model activities flexibly in the learning space helping embed a deeper understanding

Organised pre-prepared trays promote independent learning and build towards skills related to metacognition
Case Study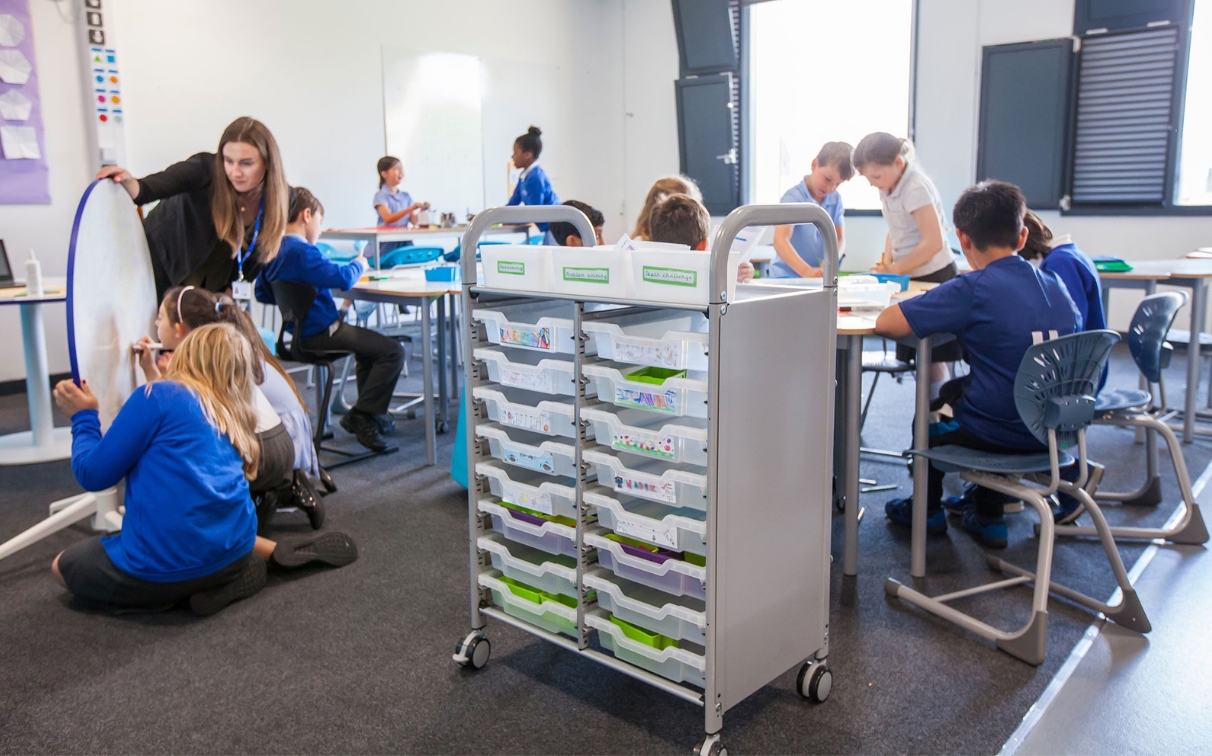 Trumpington Park Primary School
We recently supported staff at Trumpington Park Primary School to redesign their current year 4 classroom.
Case Study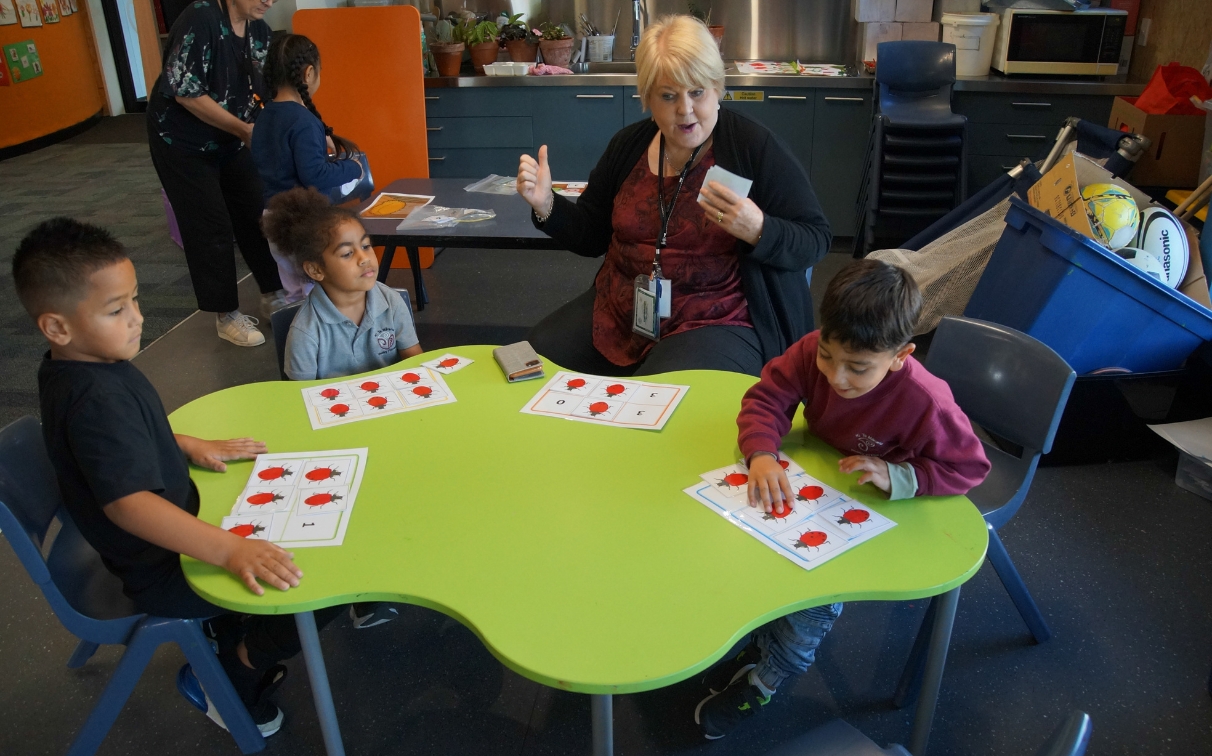 Wesley Primary School
How one New Zealand school put community, ethos and culture at the heart of their school design.