Callero
Lunchbox Trolley
Storing up to 30 lunchboxes, our Lunchbox Trolley can be moved around the school throughout the day allowing children to store and collect their items, encouraging responsibility and independence.
Ideally suited to store lunchboxes at the right height for children to access themselves, The Callero Lunchbox trolley encourages students to place their items in the correct space until lunch time. With three strong wire baskets holding up to 30 lunchboxes, the trolley also comes with large castors and an easy-to-use foot-activated brake. The trolley can be moved between spaces seamlessly throughout the day to allow students to store their box, collect it at lunchtime, before taking it home at the end of the day. The trolley is also suitable for a range of other activities, including transporting sports equipment and outdoor learning resources between spaces. The trolley is available in either Silver or Cyan to match any learning environment and can also be slotted seamlessly alongside existing Callero storage.
Stores up to 30 lunchboxes

At the right height for children to use themselves

Available in Silver or Cyan

Braked castors for easy transportation

Can be used for other activities, including sports equipment
Encourages pupils to look after their items in dedicated area

Clears the classroom of lunchboxes to free up the learning space

At the right height for students, encouraging independent activity
Case Study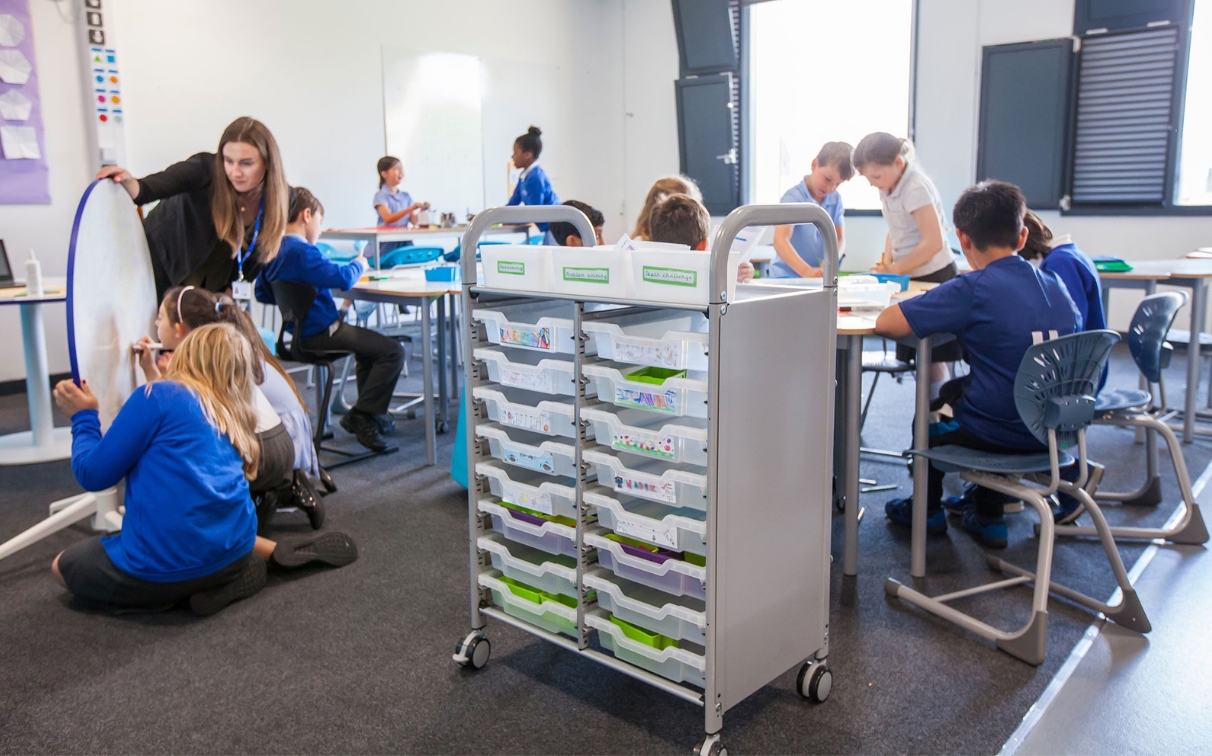 Transforming a learning space
We recently supported staff at Trumpington Park Primary School to redesign their current year 4 classroom.
Case Study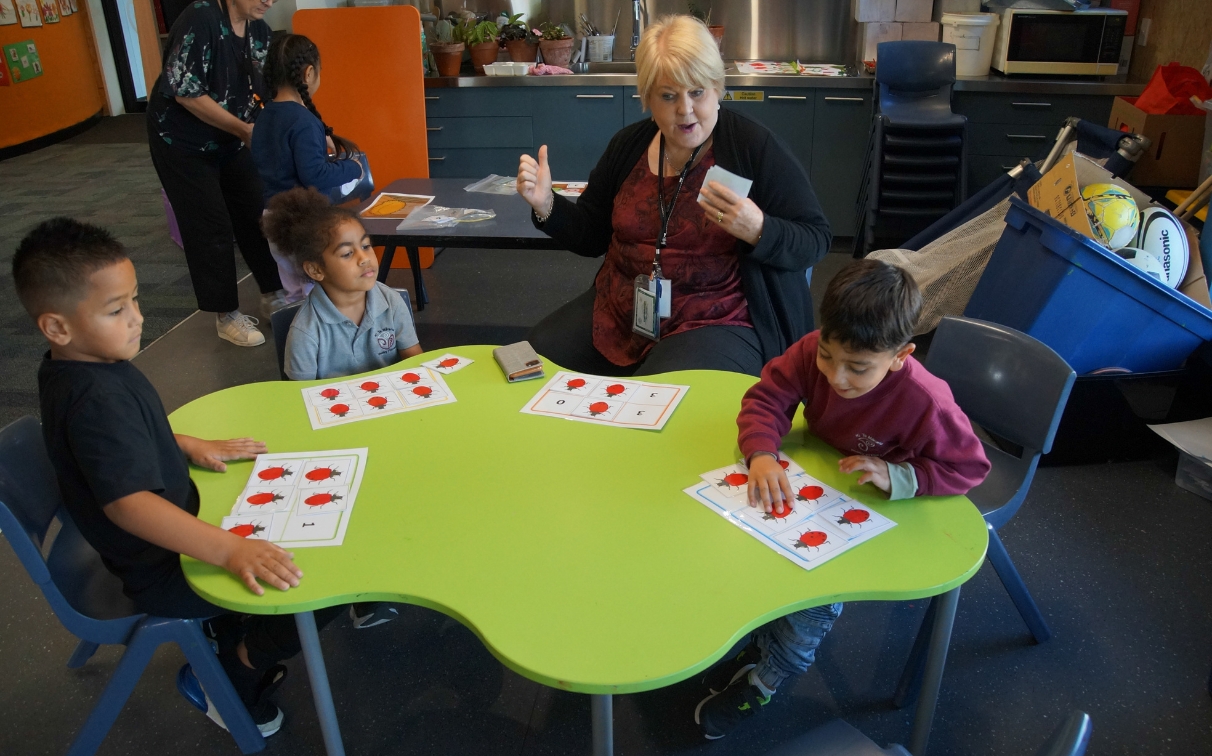 Teacher-led transformation
How one New Zealand school put community, ethos and culture at the heart of their school design.