Products by Range
Gratnells Standard Trays
Robust, colourful & sustainable
Our trays are fully recyclable
Anti-static additive – protection from dust contamination
Chemically inert polypropylene
BSI tested and passed for heavy educational use
Semi fire-retardant at 0.22mm per min
Ease of access promotes student-led learning
The Gratnells standard school tray is the best-selling educational tray in the world and is available in 4 sizes.
At the heart of a great school ecosystem is a Gratnells tray.
All of our iconic Gratnells School Trays fit standard school furniture as well as our own systems. You can mix and match a whole range of different colours, lids and tray heights knowing they will all fit perfectly with the rest of your classroom storage.
Our trays are the heart of the school ecosystem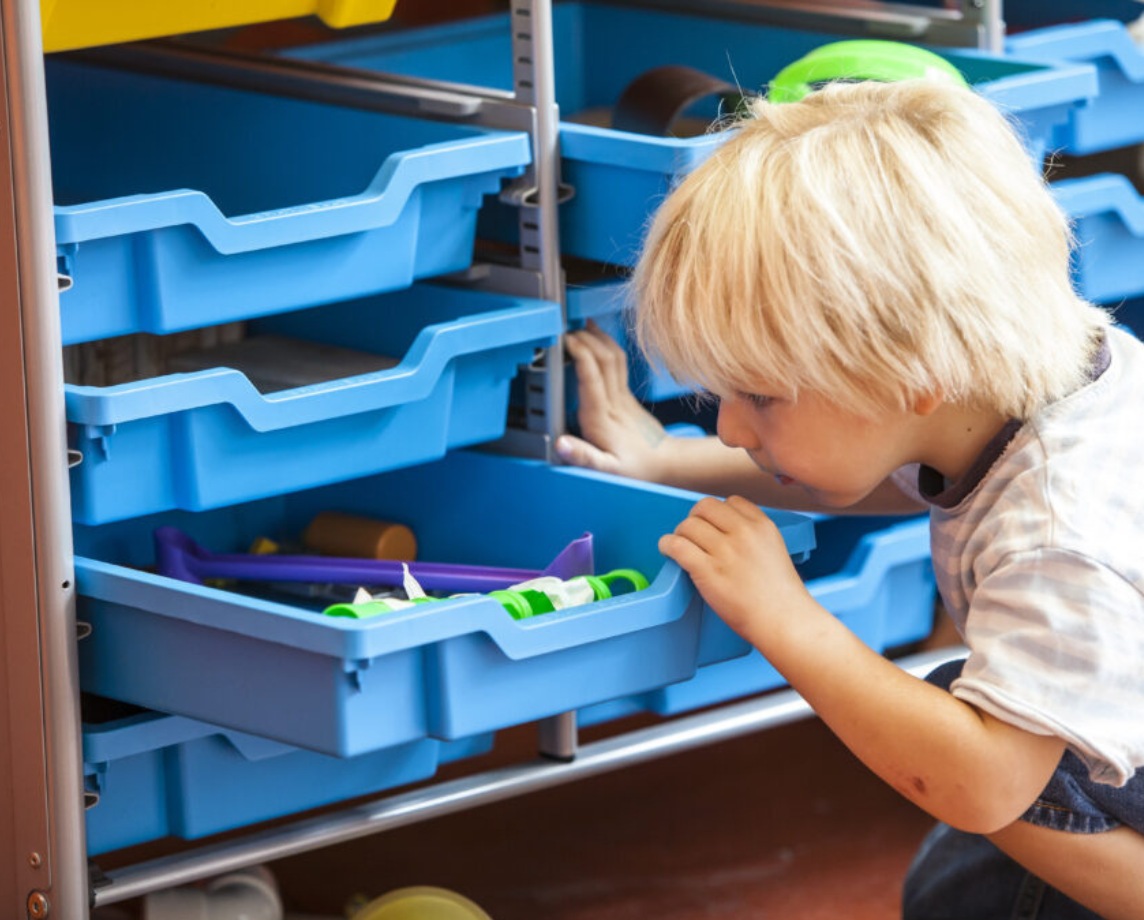 Award – Winning Trays
The iconic, Worlddidac award-winning Gratnells school tray is found in learning environments all over the world. Our international award-winning trays are BSI tested and passed for heavy educational use.
Made from fully recyclable polypropylene
Built to last, our trays are specially tested and designed for heavy educational use – even so, they're also fully recyclable too.