Gratnells Trays
Standard Shallow Tray
The iconic Gratnells school tray is fully recyclable, BSI approved for heavy educational use, and seamlessly integrates with standard school furniture. Available in 4 heights and 40 colours.
Tray colours
The trays come in an exciting range of 39 visually stimulating colours.
We even have trays to match the national curriculum colours, so there's a tray to complement every classroom. Whether it is chemicals, worksheets, stationery, or robotics kits that need housing, a Gratnells tray is the solution.
Sorry, this product does not contain any available colours of this type.
The iconic, Worlddidac award-winning Gratnells school tray is found in learning environments all over the world. Made from fully recyclable polypropylene, it is moulded to a standardised size for seamless fusion with standard school furniture. The strong rigid tray, which is loved by teachers and technicians is BSI approved for heavy educational use. The talc filled polypropylene makes our tray chemically resistant to more chemicals than other similar storage trays on the market made from ABS. This feature, in addition to it being semi fire-retardant at 0.22mm per minute, makes the Gratnells tray perfect carrying out science activities safely and has made it a staple item in many laboratories and prep rooms over the past 50 years. It even has the added benefit of an anti-static additive in the polypropylene to reduce the attraction of dust. The ease with which the tray can be moved around a learning space and swapped in or out of standardised units cannot be understated. It was designed to help provide a flexible, high-density storage solution on a small footprint, allowing more space to be kept available for learning activities. The tray comes in a range of colours for visually stimulating, colour-coded storage and is easily accessible to learners due to its trademarked shape of design. Whether it is chemicals, worksheets, stationery, or robotics kits that need housing, a Gratnells tray is the solution.
BSI tested and passed for heavy educational use

Fully recyclable

All Gratnells Standard trays fit standard school furniture

Lids and inserts available

Scratch resistant

40 standard colours

Anti-static additive – protection from dust contamination

Anti-fade colour protector
When conducting a mini-experiment or demonstration, the tray safely keeps all chemicals contained and prevents contamination of the work surface

Useful for storing chemicals on shelving ensuring any leakages are contained

Students can select pre-prepared resources from trays, taking responsibility for their learning

Equipment can be sorted and transported around the learning space with ease, preventing lost learning time

Chemically unreactive polypropylene & Semi fire-retardant at 0.22mm per min
Case Study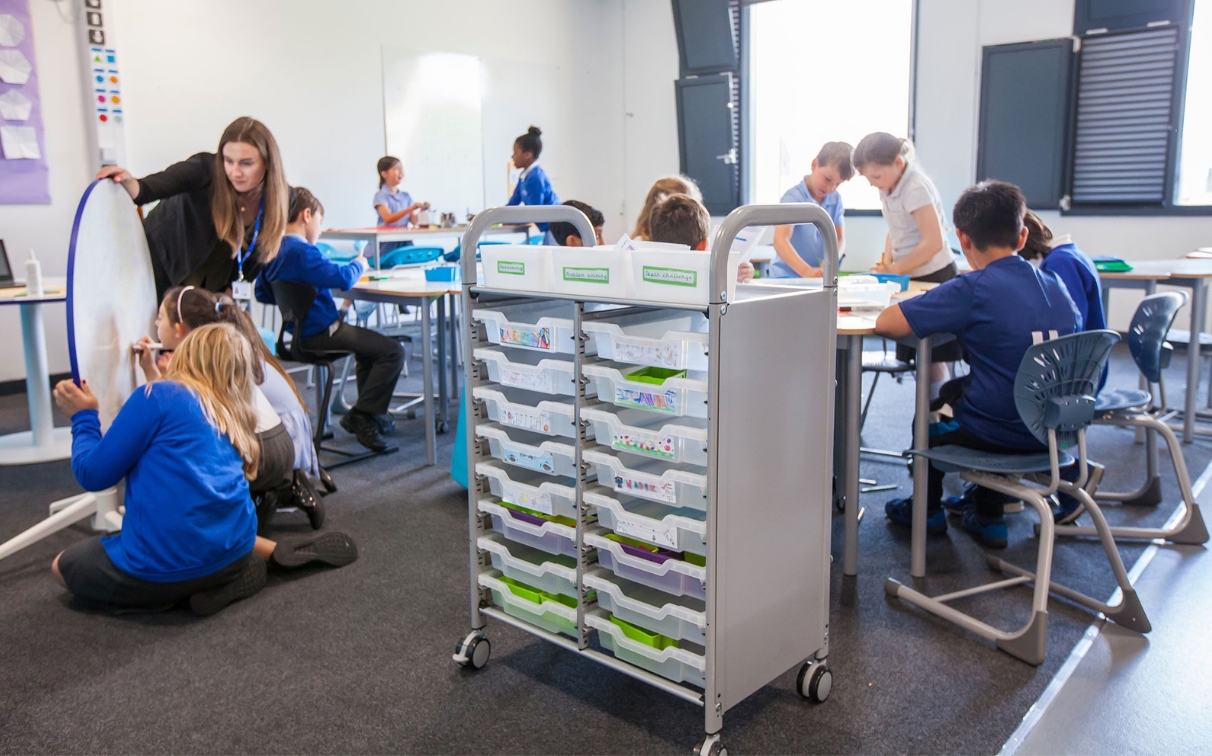 Transforming a learning space
We recently supported staff at Trumpington Park Primary School to redesign their current year 4 classroom.
Case Study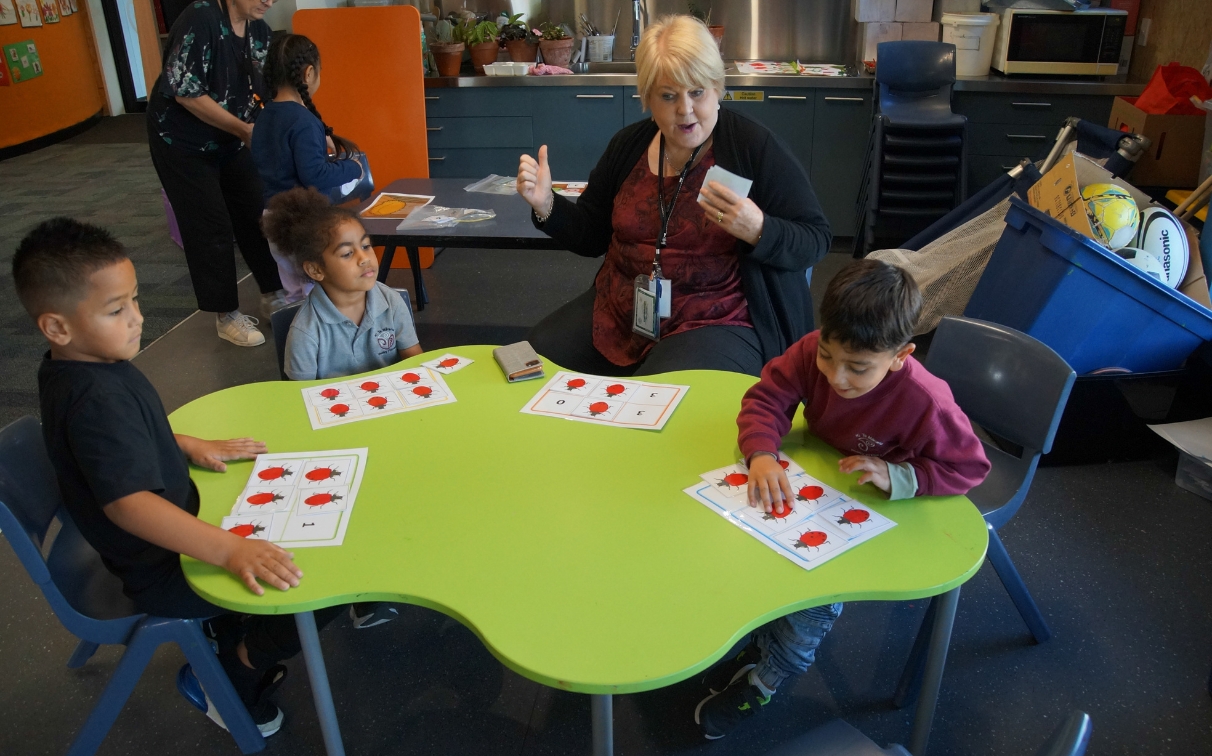 Teacher-led transformation
How one New Zealand school put community, ethos and culture at the heart of their school design.