Callero Maker
Space Trolley 3 Deep & 12 Shallow Trays
An easily manoeuvrable MakerSpace with ultimate flexibility. Helps collaboration and storage, with trays, inserts, hooks, and mini-bins. Has StopSafe runners for safety. Promotes independent, student-led learning.
Made from curved lightweight steel, the MakerSpace trolley is safe and easy to manoeuvre within a learning space giving teachers the ultimate flexibility. Learners can collaborate around the trolley and use materials stored in the range of trays to invent, create and store their designs, making it ideal for a range of STEAM activities. Supplied with inserts, hooks and mini-bins it is ideal for storing small components within easy reach whilst trays can be added to store larger components or mid-completion projects for safe housing. The StopSafe runners further increase safety by ensuring that the trays can only be pulled out to a certain distance preventing accidents and injuries whilst promoting student independence. The metal top and back panel give learners additional planning and work surface where they can test their ideas encouraging independence, supporting student-led learning and ensuring that everything needed for a project is in one place. The heavy duty, lockable castors allow the makerspace to be moved easily and set up in any area of the learning space, allowing students to work in a quiet zone if they need to whilst still being visible to the teacher.
Lightweight and manoeuvrable makerspace

No sharp edges making it extra safe around children

Storage for a range of different objects

Additional work surface

Supplied with 12 mini bins, 5 single hooks, 5 double hooks and roll holder
Supports small intervention groups which require a resource hub away from the main learning space

Promotes peer-to-peer learning, helping to maximise student progress

Boost subject-based learning by storing bespoke resources in the trays underneath the workspace
Case Study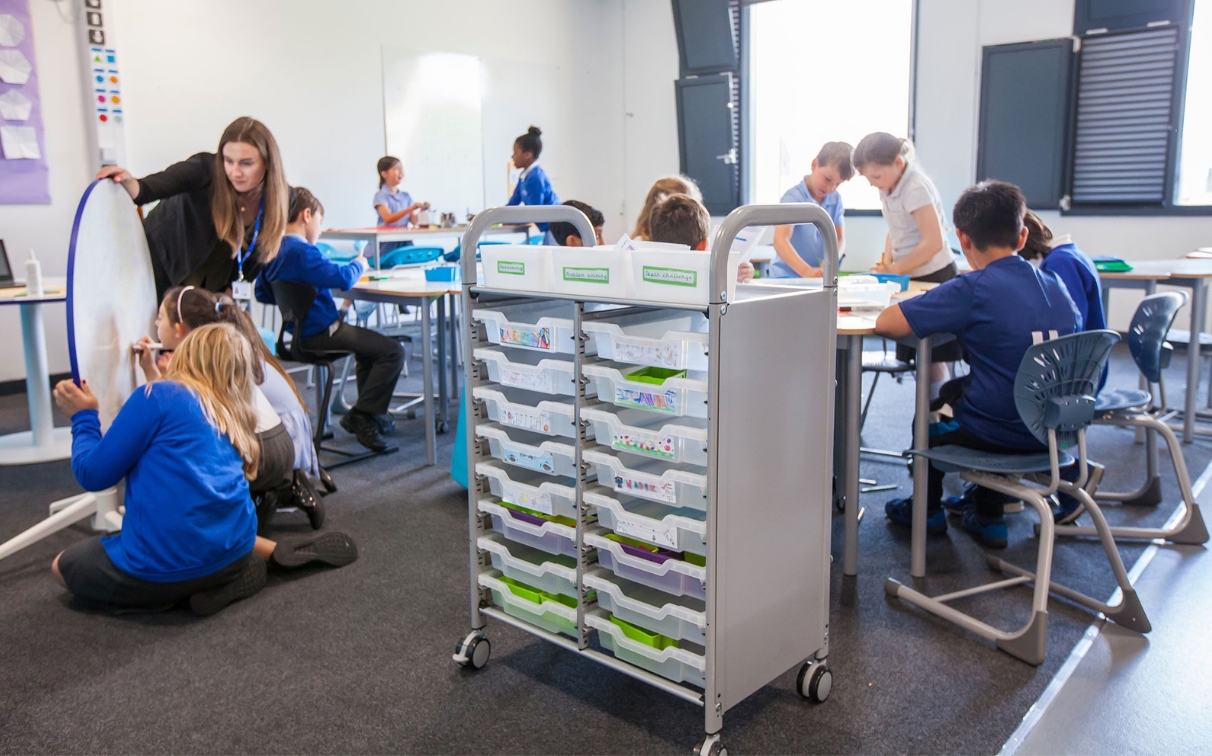 Transforming a learning space
We recently supported staff at Trumpington Park Primary School to redesign their current year 4 classroom.
Case Study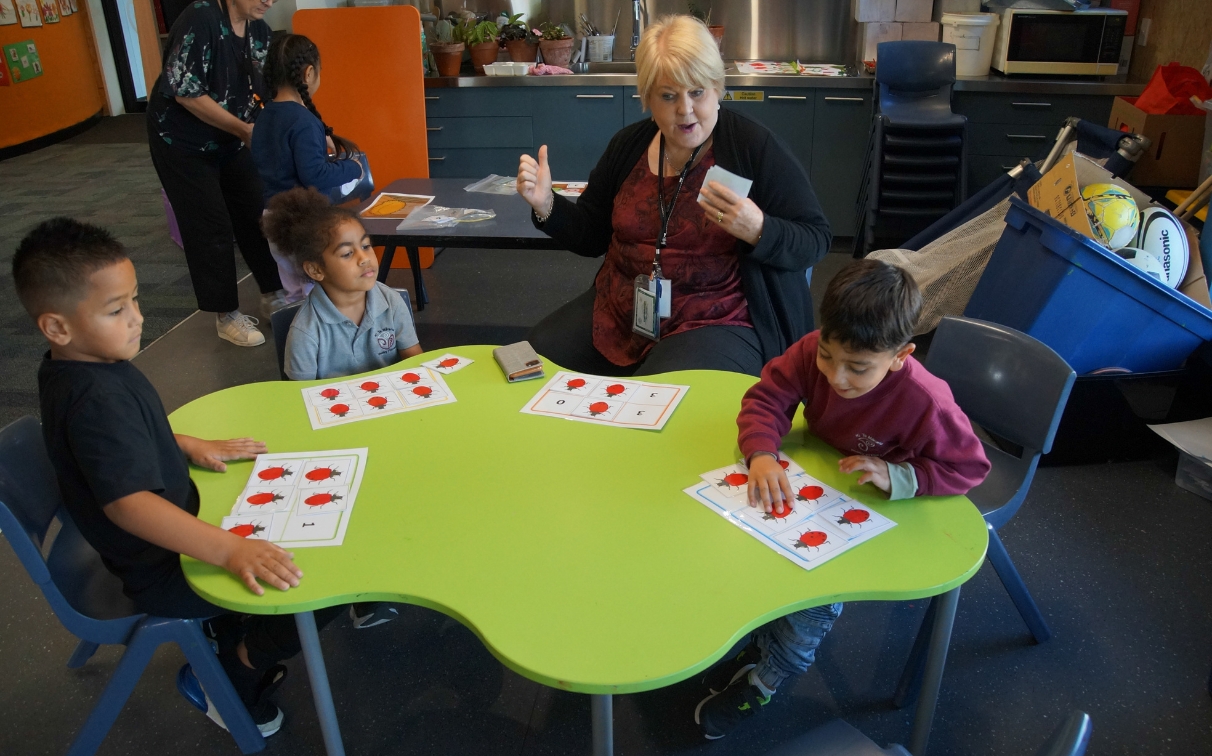 Teacher-led transformation
How one New Zealand school put community, ethos and culture at the heart of their school design.